Embroidery sewing machines are growing very trendy at the moment. This mix makes a craftsman's life a whole lot simpler. As it helps you not just to sew the cloth, but to embroider it as well. One always looks for an option to improve the work efficiency and ease. This multitasking not only saves a lot of time but also, resources and money. For someone who decides to convert their hobby into a full time business, this machine combination is extremely effective. It is no doubt quite difficult to opt for a perfect match for a sewing and embroidery machine. Some of the choices go up the price range and others do not fit the criteria. So it is always better to buy a machine after reading some good reviews.
In order to select the best sewing machine for embroidery, here are some features you may like to consider:
1. Built-in Stitches
It is always good to have a good variety of built-in stitches to choose from for your design. Machines vary in this number widely having between 24 to about 250 built-in stitches. You can always look for your preference and if it has an excessive amount of stitches, to avoid the complexity you can always go for the more economical version.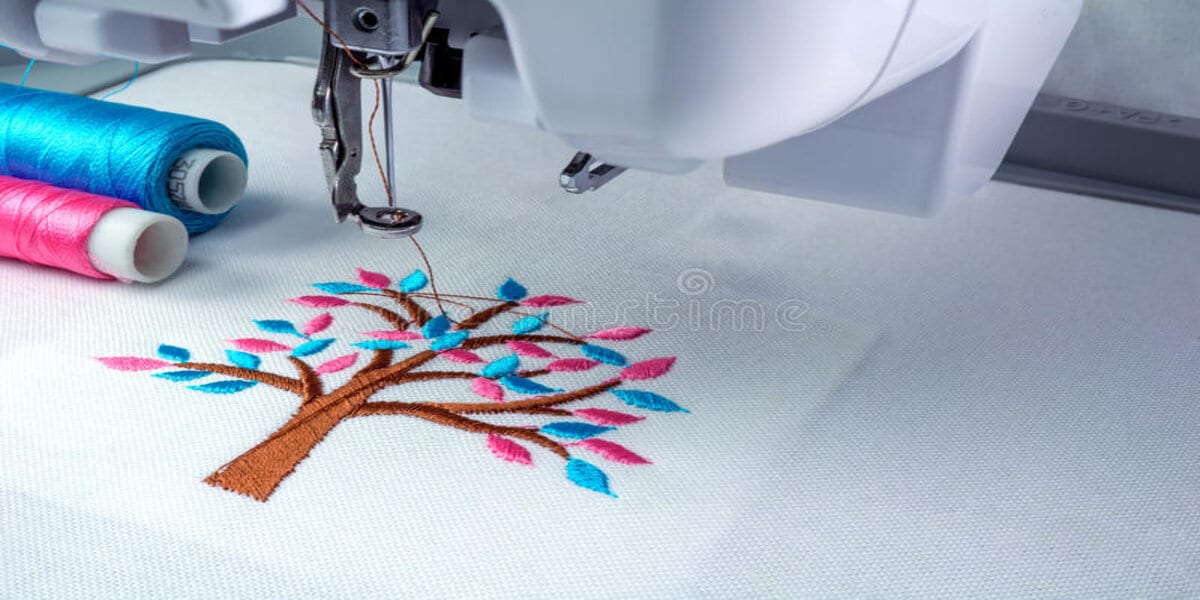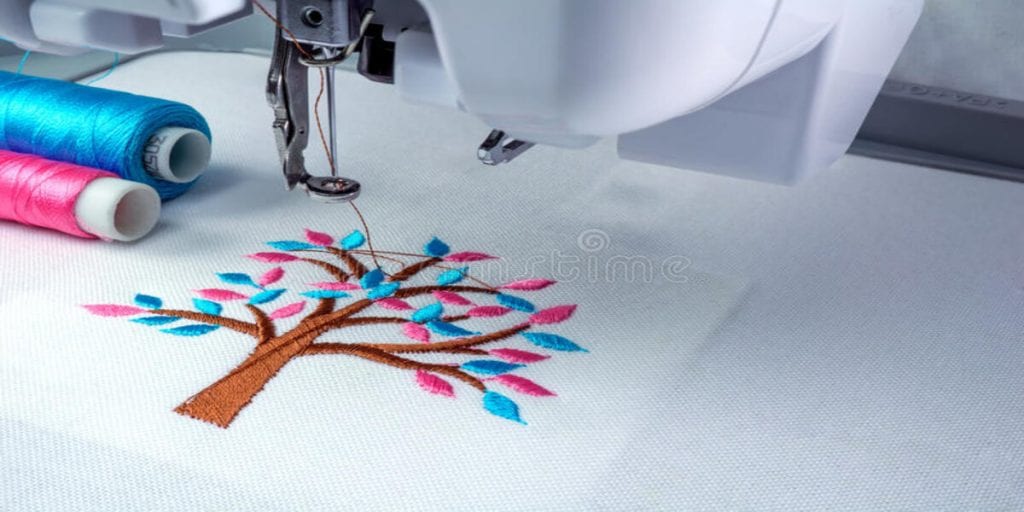 2. Hoop Size
Some machines have bigger hoop sizes and some have smaller. It depends on your preference that what designs you are looking for. A bigger sized hoop can hold smaller designs but no necessarily smaller pieces of fabric but a smaller hoop can never handle a bigger design. Also, some machines have additional hoop sizes to choose from which further increases the options and gives designing variety.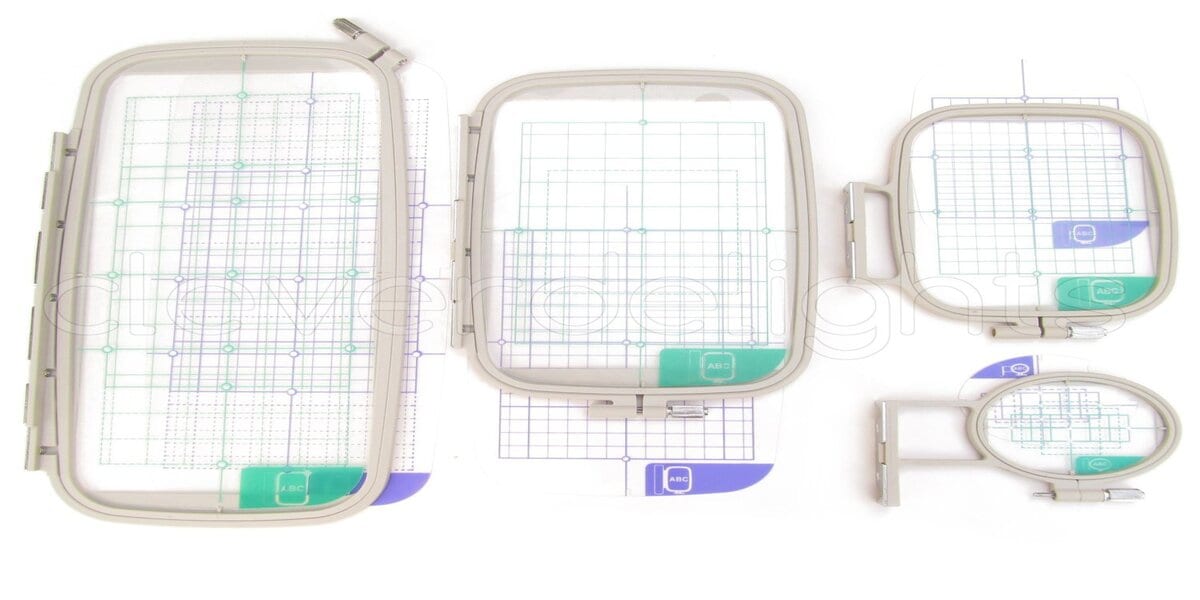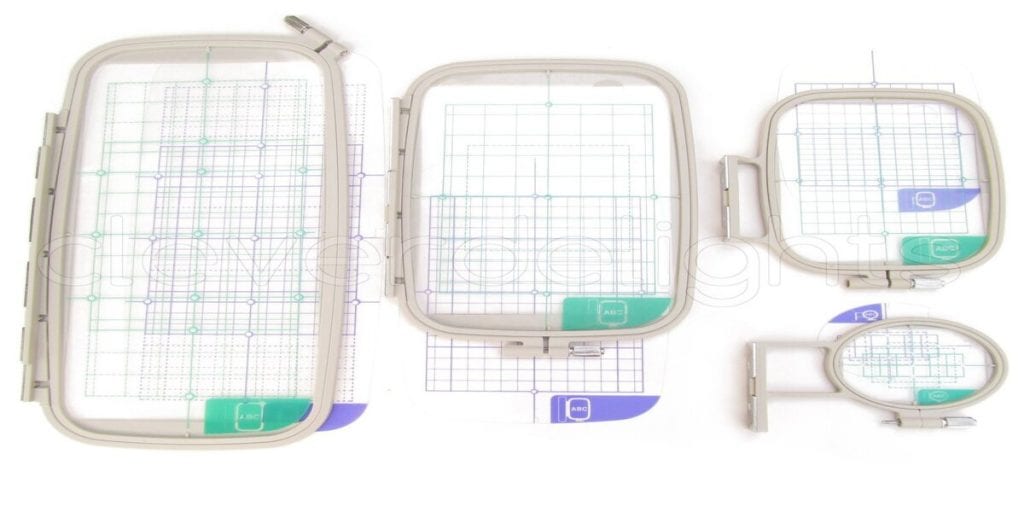 3. Computer Connectivity
Being able to connect your machine to a computer gives you a lot of variety when downloading and looking for unique and newer patterns. So it is always good to have the option of computer connectivity where you can easily download the design you like.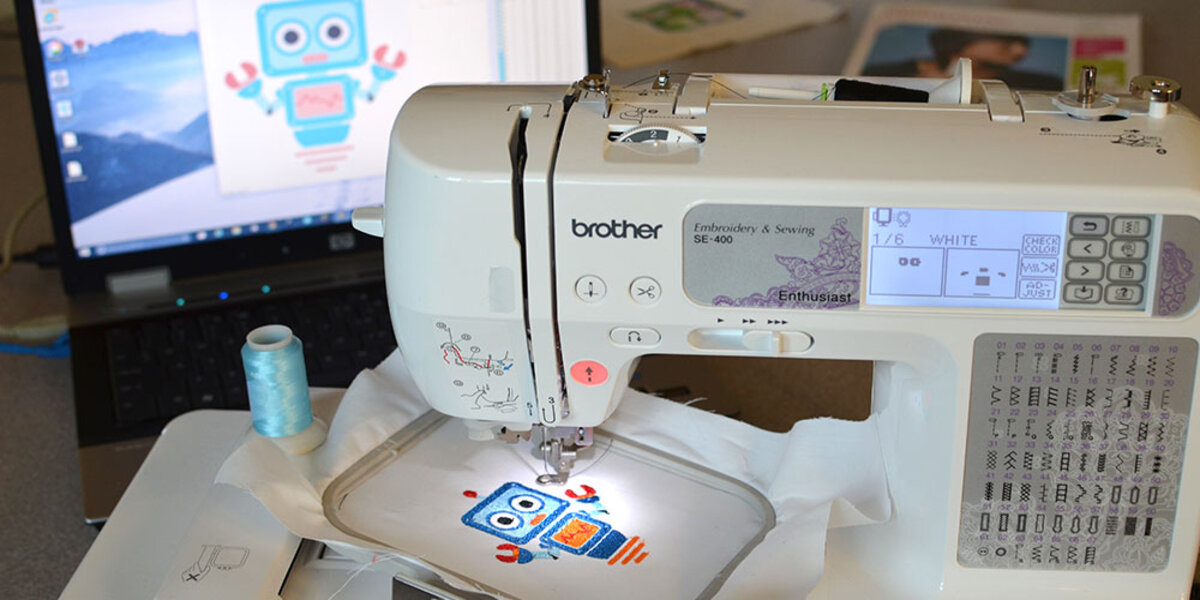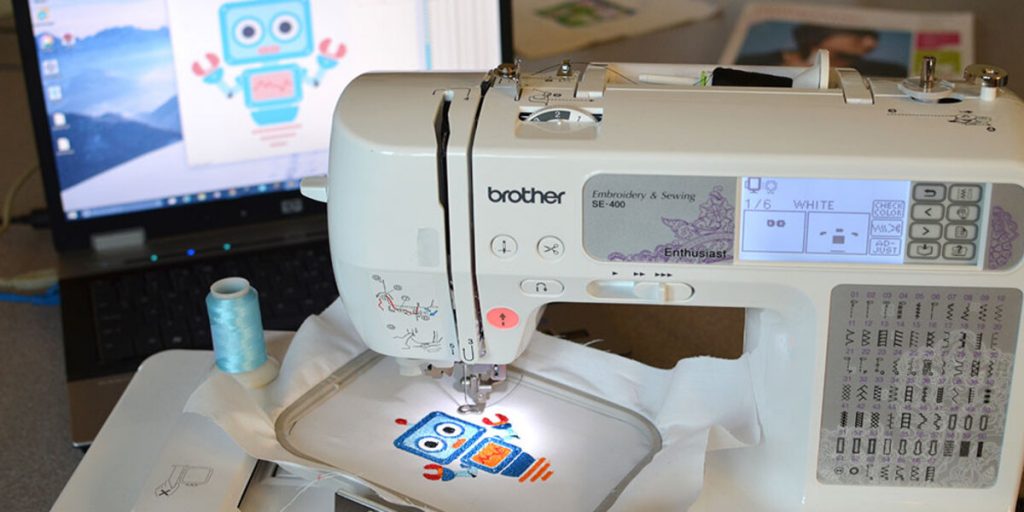 4. Built-in Memory
Just like our brains, every piece equipment or machine has its own memory. It is the feature that allows you to save a number of designs, some of which are not free and you actually pay for, on your machine. It decides how many pattern templates you can save before you have to start deleting old ones. So, it is always good to have a machine with sufficient memory so that you do not have to delete or remove your saved templates.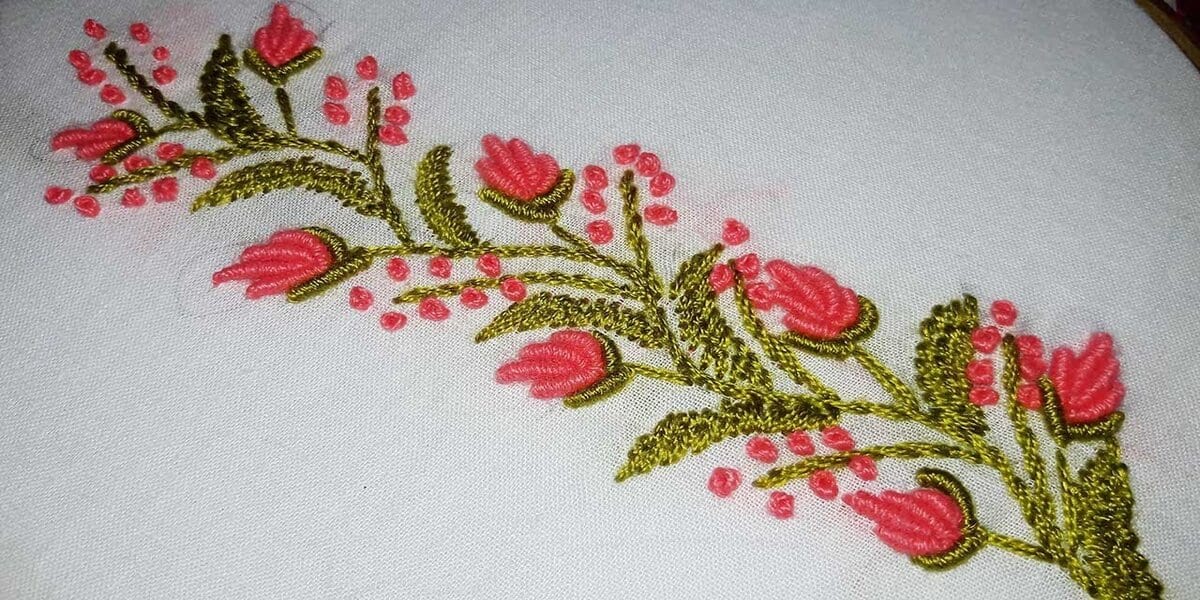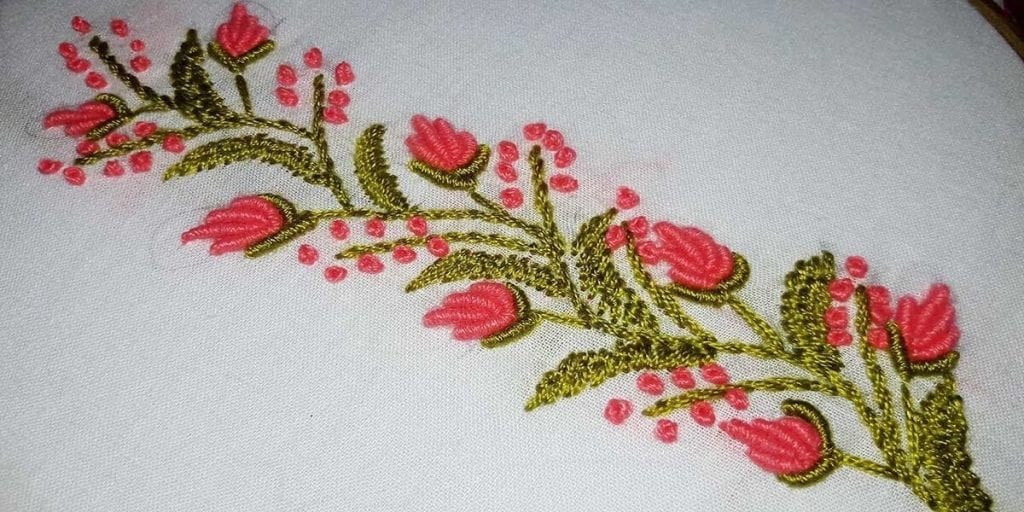 Keeping all the above mentioned features in mind, we have selected the best sewing machine for embroidery comprising of a versatile range of functions and interesting features for the user.
BROTHER SE400 COMBINATION COMPUTERIZED SEWING AND 4 X 4 EMBROIDERY MACHINE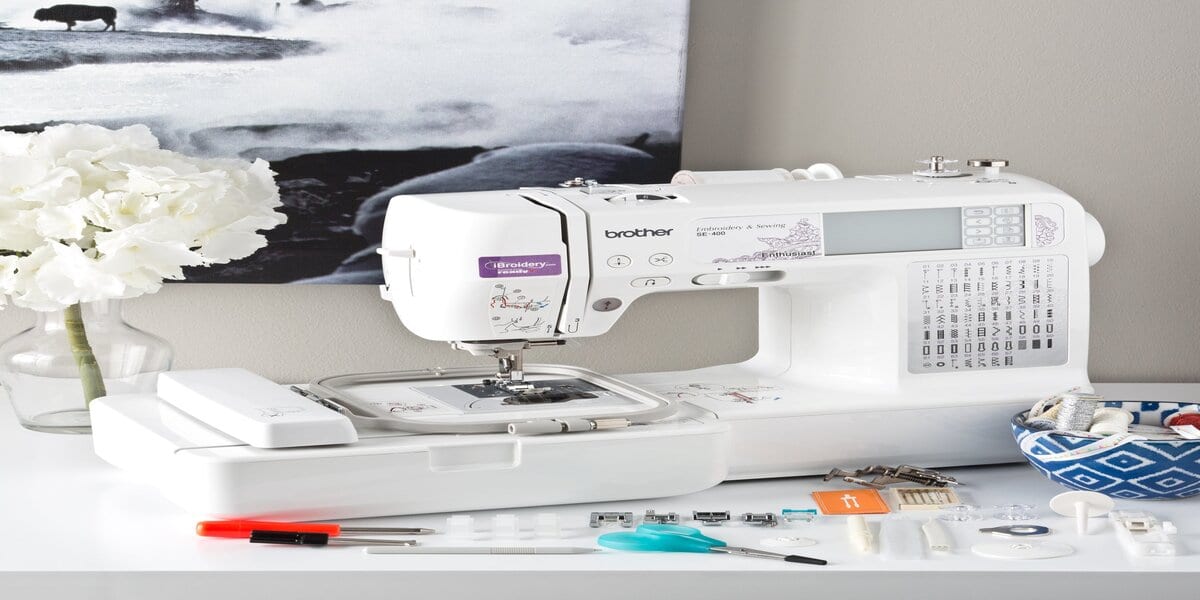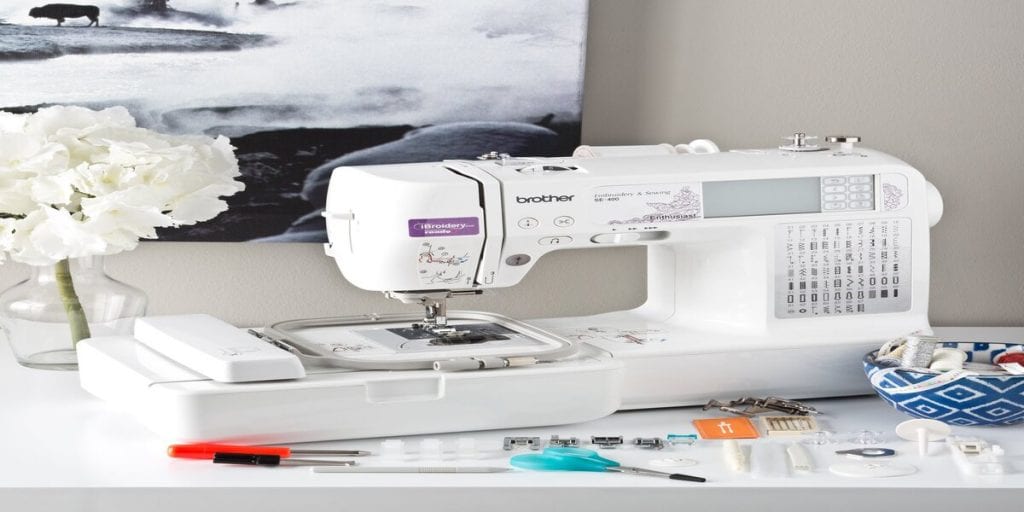 The brother SE400 combination computerized sewing and embroidery machine is one of the best picks for having a combination of sewing and embroidery. It is quite economical and has no lack of any interesting features. So, it is no doubt a go to purchase for a hobbyist or someone who wants to create a business.
It has the ability to import thousands of designs from a device via its USB port. Also, it comes with 67 unique built-in stitches, 70 built-in designs and 5 fonts, which is very appreciable for its price range. It has an easy-to-see back-lit torch screen LCD display and an automatic thread cutter which makes it even more feasible and a favorable purchase in terms to convenient usage.